Discovering & Living your Unique Life Purpose
Life purpose isn't for a chosen few. every human being on the planet has a unique life purpose.
 
If you don't know your purpose, would you like to discover & live it?
 
Do you have the courage to accept your own great hero's journey to
discover & become the living embodiment of your unique purpose?
 
On your deathbed, will you be able to look back & say
you lived fully & contributed your unique gifts?
 
 
This powerful course will help you find greater clarity, insight, direction, alignment and your next action steps
Purpose Course
designed for people who are:
wanting to discover & live their unique life purpose
in transition
feelingstuck, lost, confused or wandering
going through amid-life crisis
wanting to contribute something positive & leave a legacy
College students seeking a Major & Career with Purpose
Corporate Employees wanting a career change
Entrepreneurs seeking their next project
Artists, Musicians & Creatives
Mother's returning to work after childbirth, kids starting school or going to college
Personal Development experts or Spiritual Seekers wanting to turn their passion into a career
In Transition
Are you in a transition period & don't know what to do next?
Had you had multiple careers & don't know how to put it all together?
Do you feel lost & confused or are having difficulty finding direction in
your career and/or in your life?
Unsatisfied at Work:
Do you dislike your job, dread going to work or want a change?
Do you feel uninspired or like you are just going through the motions?
Do you feel stuck in a meaningless job but don't know what else to do?
Sensing Something More
Do you hear a deeper calling?
Do you have the sense there Is something more for you in your career and/or life?
Have you had an inner impulse to do something else but haven't known what it
was or have been avoiding it?
"Successful" but Unfulfilled
Do you make good money, but still don't feel fulfilled?
Do you yearn for a deeper sense of meaning, purpose & fulfillment?
Do you feel inspired to leave a legacy & contribute something positive to the world?
Wanting to turn your Passion into a Career
Are you not sure how to get paid doing what you love?
Do you love personal development and/or spirituality & want to turn it into a career?
Do you wish you could earn your income with meaningful work that helps others &
utilizes your talents & gifts?
Others' Experiences with Presence Academy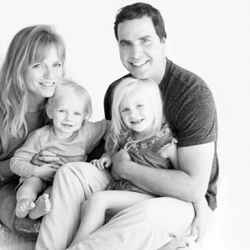 My husband and I have both gone thru Presence Academy. Not only did it help him be more present, productive and work less hours, but we both feel more alive, passionate and doing things we love in our lives in addition to work and home. We are both so much more loving, attentive & present with each other and the kids. After 10 years his and my connection now feels better than ever!!!
Mother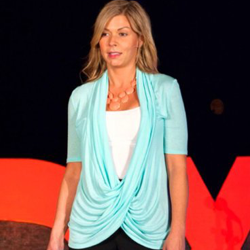 Wow this is amazing stuff! Obviously coming from a coaching and leadership background, I've been exposed to a lot of personal development and spirituality but Presence academy is like the one stop shop that gives you the essentials for inviting and living a deep, loving, and purposeful life...
Leadership Trainer
I've done a lot of personal development work, but Presence Academy is on another level. Integrating presence, self-love and other skills and subtleties has made such a massive difference in the way that I'm able to show up in the world in a more relaxed, elegant, and radiant way. I've always been very successful in business, but Presence Academy has help me be much more relaxed grounded, focused, emotionally free, in my feminine power and best of all more loving of myself which has also translated into meeting the most amazing man of my dreams.
Wellness Institute Owner, Director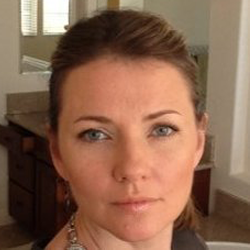 I feel so much more open, safe in the world, comfortable in my skin, and happy. I got my dream job, earn more money, stop commuting an hour and a half a day and work from home now. I am so much more present with my family, get to spend more quality time with my children and and have a much deeper connection is my husband.
International Distribution Manager, Mother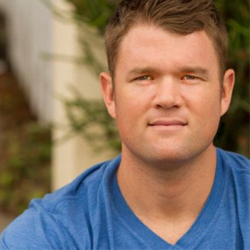 Presence Academy has been a catalyst for my growth over the past 12 months. It is unique blend of psychology and physicality training that has truly transformed the way that I work, connect with others and view the world. I've interviewed a lot of top experts in health, wellness and personal growth, yet this is one I recommend to anyone who wants harness the power of presence to thrive in all areas of life.
Wellness Podcaster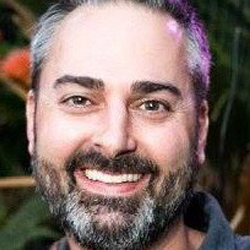 I've worked with the best of the best in the world of personal professional development, and Presence Academy is something special. If you're looking to take any area of your life to the next level, presence and connections skills are the keys. Highly recommended.
Financial Investor, Speaker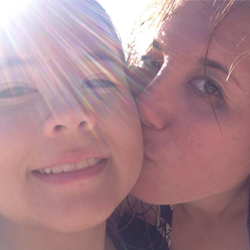 Warning! Presence Academy will evolve you, change your life, help you discover new aspects of yourself, and guide you towards the highest version of possibility. Beyond grateful for all that I've experienced thru this work.
Physical Therapist, Speaker, Advocate, Mother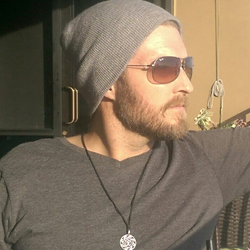 Being a life-long musician I was used to being in a flow state while playing music, but Presence Academy has helped me extend that throughout my life. I feel like i am firing on all cylinders working out again, eating great, meditating regularly again and am way more productive, had my most successful year in business and got an idea for 10x'ing next year. Best of all I show up with so much more loving presence with my wife and daughter.
Franchiser, Musician, Father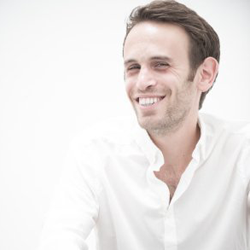 Presence Academy has been a game changer for my life, helping me tap deeper into my masculinity, purpose and connection to females. This solidified the skills, long-term changes & depth of confidence I had been looking for in so many books and rah rah seminars.
Tech CEO, Author, Speaker
Testimonials
"I'm sure there are many others out there like me who do really well and have a great career, yet who are looking for something more, but aren't quite sure how to proceed. The granular explanation for various phases and steps helped me place myself along the spectrum of my career and purpose journey. This new clarity replaced feeling lost for the past couple years somewhere in this confusing transition between my current career and a new venture which I deeply sense to be on the horizon. It gave me some peace, relief and clear direction of exactly what to do next to get there."

— Erik L.
Director, Financial Services
Benefits
what you'll learn & take-away
the best practices to self-actualize your greater human potential
design a customized lifestyle for work-life balance, relaxation, vitality & thriving
to utilize the best practices for productivity at work for flow states, effectiveness & vitality
to be more fully engaged at work during the day & still be vital & loving coming home at night
to cultivate, maintain & regenerate greater energetic vitality
to develop greater subtle energetic aliveness
to be grounded & expanded as spacious awareness
to feel more inspired & connected to something greater than yourself
to be more open-hearted, joyful, loving & passionate
to be an instrument of service offering your life in devotion to something greater than self
to contribute something positive & leave a legacy