---
Presence Academy is the future of experiential gamified learning to realize & embody your greater human potential in work, love & life.  Based upon 1000's of hours of researching the best practices for human self-actualization, personal development, professional performance, relationship thriving, Presence Academy offers specially designed high-engagement courses, experiential skill-based learning processes delivered online in practical step-by-step gamified levels. Our faculty of master coaches & trainers support your optimal learning & engagement through personalized feedback, coaching & built-in accountability support systems.
---
COACHES
CAROLE GRIGGS
radiant, intuitive, wise, crystal clear, spacious, open, loving, joyful, powerful, healthy, fit, pioneering, integrating, visionary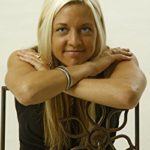 Carole Griggs is an professional coach, consultant, author, speaker, university professor & pioneering leader in the areas of Conscious Human Development—currently on faculty for John F. Kennedy's Masters program in Consciousness & Transformative Studies. She holds a Doctorate degree (Ph.D.) in Professional Coaching & Human Development, a Masters degree in Education & Teaching, & a Bachelors degree in Science. From her prior career in health & fitness, Griggs is a Certified Holistic Nutritionist, CHEK Coach Certified (Corrective Holistic Exercise Kinesiology), & was an NCAA Strength & Conditioning Coach.
CHRISTOPHER J. STUBBS
wise, accepting, clarifying, inspiring & empowering inspiring guide, business mentor, action inducer & potential activator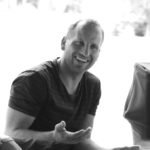 Christopher J. Stubbs is a long-time coach & trainer, he is an expert guide in self-acceptance, clarity & action. He offers intimate, intense and individualized coaching in mindset, business & relationship coaching.  Christopher has known for the majority of his life that he was meant to be a coach, is certified through the Hendricks Institute and was one of the original leaders of the Wake Up Warrior Movement. If you want to have amazing relationships and a thriving business, and if you want to have a deep connection with your Creator, optimal health, and a powerful sense of purpose, fulfillment and joy, mentoring with Christopher can help.
DANIEL BRADLEY
powerful, practical, grounded, loving leader, & evolutionary life hacker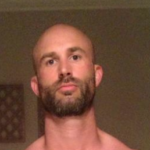 Daniel has a corporate background in Upper Management (Sales, Motivation & Leadership) and is an expert guide in empowerment & embodiment. Helping facilitate empowered confidence, connected communication, and authentic thriving, Daniel is fiercely supportive in helping others enhance awareness and strengthen connection to self and others. His mission is to help people discover and open up into the most authentic expression as an embodiment of their greatest strengths and highest values at work and in life.
CATHERINE GARCEAU
supportive, intuitive, inspiring, charismatic advocate, disciplined wellness hacker, mermaid, Olympic medalist & high performance coach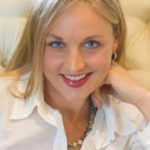 The strength & wisdom gained from her many life challenges, breakthroughs & successes, including unconventional recovery from eating disorders, depression & autoimmune challenges adds authentic guidance to her coaching. She earned a Business Bachelor's degree & won an Olympic bronze medal in Synchronized Swimming for Canada in 2000 Summer Games. Catherine's passion is to foster high performance through the integration of body, mindset, emotional intelligence & lifestyle encouraging congruency & excellence in all areas of life.
JOHNNY BLACKBURN
presence, clarity, wisdom, discernment, discipline, purpose, compassion, joy, openness, life & consciousness hacker, embodied way-shower, transmitter & activator of healing, embodiment & awakening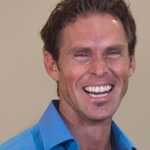 Johnny Blackburn is a professional coach, speaker & facilitator who empowers clients, organizations & audiences to discover & then live from their deeper Presence. Residing in San Diego, CA, he is a highly respected authority on human embodiment & professional performance. Blackburn's original background in Management Consulting, Master's degree in Psychology & more than 1500 client-coaching hours as a Professionally Certified Coach with the International Coach Federation all combined with extensive professional development training make him a highly sought after guide to greater levels of presence, openness & thriving.